PHYS/ECE 464 Laser Physics I - Fall 2021
Instructor:

Professor Mansoor Sheik-Bahae 
Office: PAIS 2220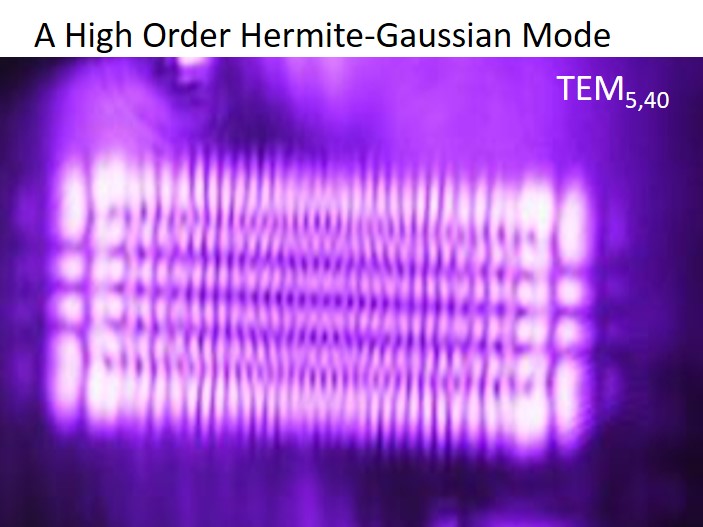 Reference Textbooks:
Pre-requisites: E&M, Undergraduate Physics, Modern Physics, Knowledge of Differential Equations, Linear & Complex Algebra.
Teaching Assistant:  Ali Kazemi 
TAs Office Hours: TBD
Assignments:
Homework problem sets will be assigned on a regular basis throughout the semester, most likely one set per week.
Exams:
There will be two exams: One Midterm and the Final Exam. Tentative Test Date (subject to change):
Midterm:  Wed. Oct. 27 (4-6pm)  
Final :  TBD
 Check the UNM's Office of Registrar for possible changes in the Final exam schedule.
Grading:
The final grade is weighted as follows:
Midterm: 25%-35%*
Final: 60%-50%*
Homework: 15%
*Final Grade will be evaluated using the best of Final+Midterm scores based on above variable weighting factors.  
Laser Lab Tour: 
E-mail me if interested
 Some Lectures and other resources 
Course Syllabus
Introduction (historical overview) [1 lecture]
Review of E&M theory (Chapter 1) [2 lectures]
Ray Tracing (ABCD matrix method) (Chapter 2) [3 lectures]
Gaussian Beams (Chapter 3) [4 lectures]
Optical Cavities (Chapter 5 & 6) [2 lectures]
Gain Medium (field-atom interaction) (Chapter 7) [5 lectures]
Laser Oscillation (Chapter 8) [4 lectures]
General Laser Characteristics (Chapter 9) [6 lectures]
Various Laser Systems (Parts of Chapters 10 & 11) [3 lectures]
Homework and Reading Assignments
#

Due Date

Source

Solution

Reading Assignments

1

Wednesday 9/1
PDF

all chapter 1 (skip 1.8)

2

Wednesday 9/8

PDF
PDF

2.1-2.8, 2.11, 2.13

3

Wednesday 9/15
PDF
PDF

all chapter 3

4

Wednesday 9/22
PDF
PDF

4.7, all chapter 5

5

Wednesday 9/29
PDF

all chapter 6

6

Wednesday 10/6

PDF

all chapter 7

 

 

7

8.1-8.8

8

9.1-9.3

9

9.3-9.8, 4.7 

10

Chapters 10, 11

11
Final Exam
Comprehensive, Closed book, Closed notes
 2020 Final Formula Sheet
pdf
Exam Rules
Closed Book, Closed Notes, No Calculators, No Cell Phones (Please turn off)
Calculator and formula sheet will be provided to each student